YOUR SUPPORT helps to provide financial assistance to Liverpool FC IA Michigan players in need to help cover their season club fees.
Giving Tuesday
As we gear up for Giving Tuesday, we invite you to support aspiring soccer players in our LFC Family by contributing to our Financial Assistance Fund called "REDS Scholarship Fund."
Your contributions directly offset club fees, enabling passionate players to participate in the beautiful game regardless of financial constraints. Your support will help us continue to foster talent and promote our values of Ambition, Commitment, Dignity, and Unity—The Liverpool Way.
Join us in empowering the next generation of athletes and building a stronger community through the love of soccer. Donate today!
Thank you for your generosity!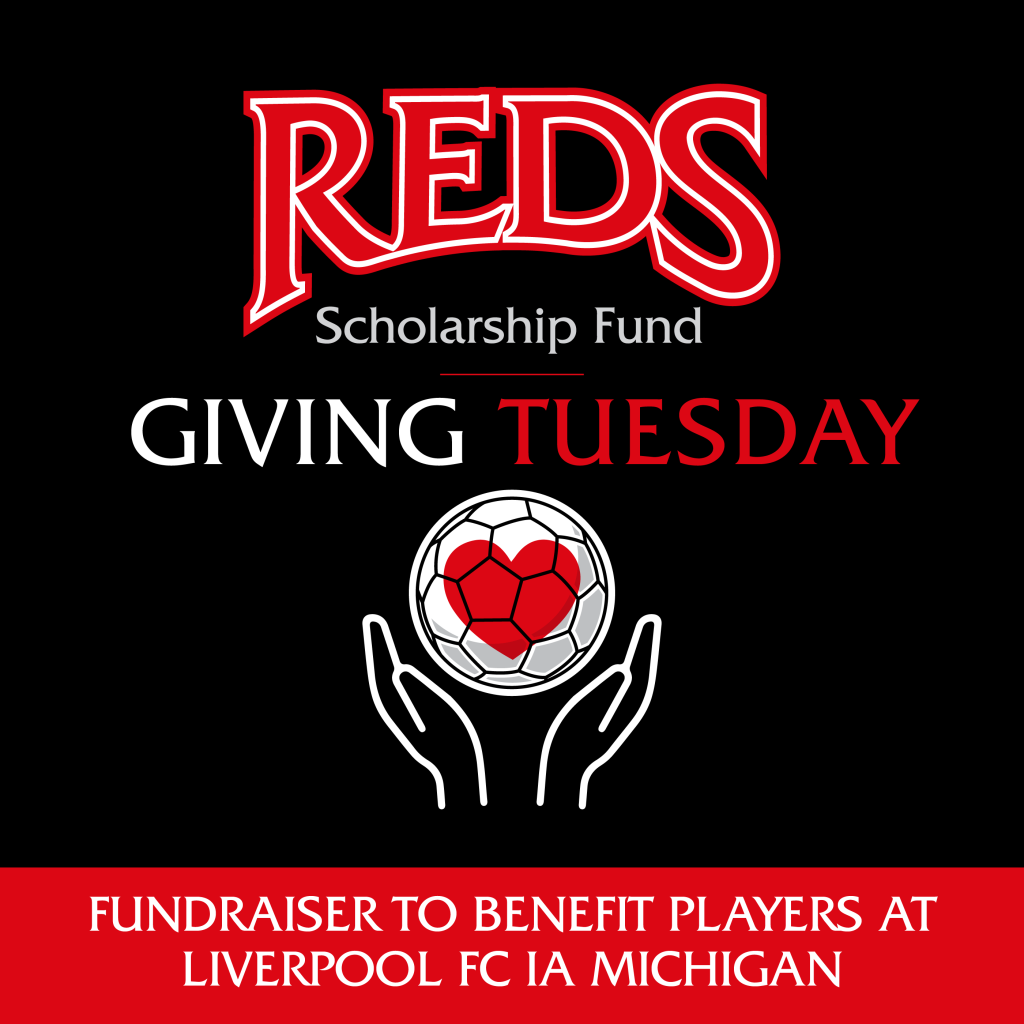 Donate Online
To donate by credit card or ACH, please use link below.
Donate by Mail
To donate by check, please make payable to "Red's-Pontiac & BHYSC" and send check to:
LFC IA Michigan
867 South Blvd E.
Pontiac, MI 48341
Reds Scholarship Fund serves players at our Central, South Oakland, Ann Arbor, and Hartland sites. Donations to the Reds Scholarship Fund, operated under the 501(c)(3) organization 'Red's Pontiac & BHYSC,' are tax-deductible. A receipt will be provided for your contribution, allowing you to benefit from potential tax advantages.
Please contact Roberto Mazza at mazzar.lfcmi@gmail.com to make a donation to our Windsor site.
---
Other Fundraisers
Family 2 Family Business Connect – Advertise with Us